The largest collection of steam engines in the southern hemisphere
In the 1950's the Pearn Brothers, jack, Verdun and Zenith realized that the introduction of new machinery and combustion engine tractors meant the passing of an era. So they started collecting steam traction engines and machinery to save Tasmanian agricultural history for the future. The collection dates back to the late 1800s and contains many items of State, national and international Significance.
In 2001 the Pearn Brothers donated their collection in trust to the local community. The museum is run solely by volunteers with all profits returned for the restoration of the collection and ongoing improvements. Pearn's Steam World collection comprises more than 200 major items – easily the largest collection in the southern hemisphere.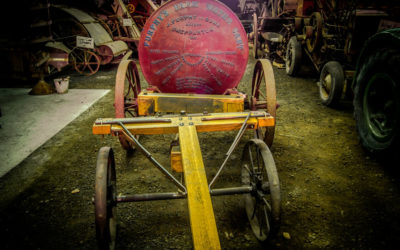 In 1864, John Furphy established his family business J. Furphy and Sons and Furphy Foundry at Shepparton, Victoria. His steel and cast iron water tanks produced from the 1880s revolutionised the cartage of water for both domestic and livestock use. Previously during...
read more